College Application Workshop
Registration is now closed for the summer of 2023 workshops. If you are interested in receiving information about workshops in the summer of 2024, please complete the Contact Form to be added to the mailing list.
---
Attention rising high school seniors: Get a head start on your college applications before school starts! This two-day college application workshop will be led by Jen Rause, who has over 20 years of college admissions and college counseling experience. Two admission counselors from out-of-state universities will join the workshop on the second day to provide one-on-one feedback to students on their Common Application essay. Don't miss this incredible opportunity for personal feedback from admission counselors who have read thousands of applications!
During the two-day workshop students will receive guidance on the following:
Step-by-step instruction for completing the Common Application
Letters of recommendation
Activities section and how to make your descriptions impactful
Essay brainstorming ideas, tips and one-on-one review
Supplemental essays
Submitting test scores or applying test optional
Preparation for admission interviews including sample questions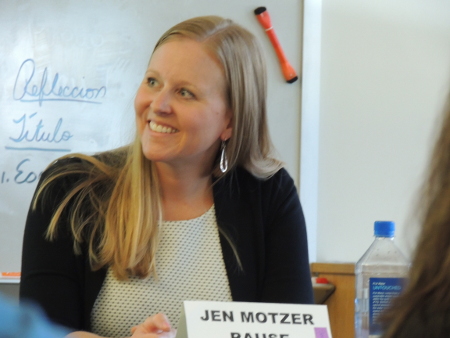 ---
Testimonials from previous workskops:
"Just being able to ask any questions as they came up. Brainstorming activities really helped. Running through the Common App- especially the activities section."
"The boot camp was amazing and I'm so glad to have gotten quite a bit of stress out of the way. The program would not work without Jen and her spectacular personality. Overall, it was a spectacular class and not even close to a waste of time."
"I really liked the help with brainstorming ideas for the essay and the individual help I got for my writing. I also liked going through the entire application and filling it out together."
"I liked how much time we had to only focus on our essay. The feedback helped so much- mostly the one-on-one time. I also liked finishing and reviewing the activities section."